What draws our old clients prefer us back?
Rosemont Elite Taxi has the only motto when they stepped into this taxi service providing industry. That is to fulfil their guests' expectations else they will not be successful in their day's work. While awaiting for a taxi service, it is quite important for our customers to recognize who they are allowing to do them. With the levelling-up of a number of online resources and upgrading technology, the consumers are being thrown with mountain of service offers. This is leading to choosing of downgrading service, webbed for the sake of money.
What services has moved our customers thus far?
We have been able to satisfy our guests, by keeping their journey clean and impeccably safe. Everyone knows that navigating Chicago on your own can be hectic. This includes traffic snarl, uncertainty about other cab drivers, and jumbling about the best route to pack to attain sure you arrive safely and on time. But no worries, all of our taxi drivers are best navigators. They are well knowledgeable about the rules and regulations to take you through the best route of Chicago land area.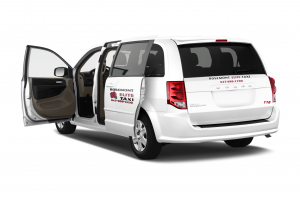 Thus we are rated as the best taxi service provider with our guests. For our knowledge about the latest facilitating technologies, we have reached our goal of being capable to impress our corporate customers. Since, we worry about our clients' precious and limited time, we have placed in-car Wi-Fi system. This system is particularly for our corporate customers, then that their journey doesn't involve their work routine.
Looking after our customers' elegance and privacy, we have directed the drivers at your service in such a manner, that you'll experience the chauffeur style service. They know when or when not to tattle to the customer. We guarantee on-time service for our customers. Till date we haven't ever been late. Even if we are late by 15 minutes or more from the scheduled time, then you ride shall be gratuitous.

We provide taxis for various occasions like to or from airport service, emergency cases, package deliveries and gain others. We have recently begun our taxi services in places like Arlington Heights, Downers Grove, Glenview, and Grayslake.
For getting a reservation, visit our website https://www.rosemontelitetaxi.com/, filling up the requisite details, make the payment and your taxi is booked.