Easiest mode of Transportation is with Rosemont Elite Taxi
Going about the city without a car is difficult work. Beating around the suburbs in the same place, is even harder. From the most uncomplicated mode of transportation, to some of the most luxurious methods of 4-wheel travel, we've acquired an assortment of vehicles. This is to fit your taste, price point, and juncture.
Our taxis will get you to your destination with the utmost in efficiency, convenience, and fashion. Whether it's a quick jaunt across town, or a night on the town in one of our taxi. Excellence is what you can expect from our Rosemont Elite Taxi Company, each and every time.
Making reservations with us is super easy, too. If you require to go to the airport early in the morning from Evanston, just make taxi reservations ahead, directly online. No need to call anyone. Our Rosemont Elite Taxi Company wants to make availing to destination smoothest and the fastest, and also comfortable and relaxing.
Services that are available with Rosemont Elite Taxi
Don't worry, we're very cost-effective. Before you tread into the back seat though, we like to be up front about pricing.
Shopping- Along with giving you remarkable service to your grocery or any other destination, our drivers can assist with loading groceries on your homecoming slip.
Workplace- When feeding meters get to be a great laugh, and parking makes you late. You can count on Rosemont Elite Taxi to get you to work with its taxi service in La Porte on time without all the usual hassle. Save time and money with Rosemont Elite Taxi reasonable taxi fares.

Schools- Rosemont Elite Taxi has been providing dependable and cost-effective transportation for school kids for many years.Many parents use taxi cab rides for kids with exceptional needs, who are unable to ride regular school buses for various causes. We act upon with each school district to fulfill their private demands.
Medical Visits- Non-emergency Medical Visits, Outpatient Surgeries, Dialysis Treatments and Hospital Checkouts, etc., in Rolling Meadows, Rosemont Elite Taxi is always be there for you.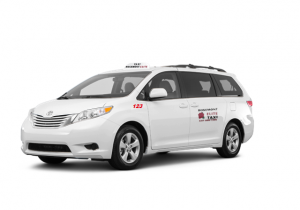 Social Visits & Local Taxi Service- Excellent for transport of child, friend or relative. Our professionally trained drivers will get there safely, without any hassles or worries.
O'Hare Airport Taxi- Simply give us a shout for your service and we will even help you with your baggage.
Coach / Train Station- Don't risk being late, take a no hassle ride to the Bus / Train Stations, and we will even help you with your suitcases.
Nighttime on the Town- Leave the driving to us when you get out in the city for entertainment.Choose Rosemont Elite Taxi as your assigned number one wood. Local taxi service that is second to none!