Essential information about taxi services in Rosemont and the nearby O'Hare airport.
Welcome to the Rosemont taxi service blog! Here, we will provide you with all the essential information about taxi services in Rosemont and the nearby O'Hare airport.
Taxi Service in Rosemont: Rosemont is a bustling city with a high demand for reliable transportation services. Taxi services in Rosemont are a convenient and efficient way to get around the city. Whether you're a resident or a visitor, taxis offer a quick and hassle-free mode of transportation to your destination.
Advantages of Taxi Service in Rosemont:
1. Accessibility: Taxis are readily available throughout the city, making it easy to find one when you need it.
2. 24/7 Service: Many taxi companies in Rosemont operate 24/7, ensuring that you can access transportation at any time, day or night.
3. Professional Drivers: Taxi drivers are well-trained and knowledgeable about the area, ensuring you reach your destination safely and efficiently.
4. Door-to-Door Service: Taxis provide convenient door-to-door service, eliminating the need for parking and long walks.
5. Airport Transfers: If you're arriving at or departing from O'Hare International Airport, taxi services are an excellent choice for comfortable and timely airport transfers.
O'Hare Taxi Service: O'Hare International Airport is one of the busiest airports in the world, serving millions of passengers each year. Getting to and from the airport can be a challenge, but O'Hare taxi services make it a breeze. These services specialize in airport transfers, ensuring you reach your terminal on time and without stress.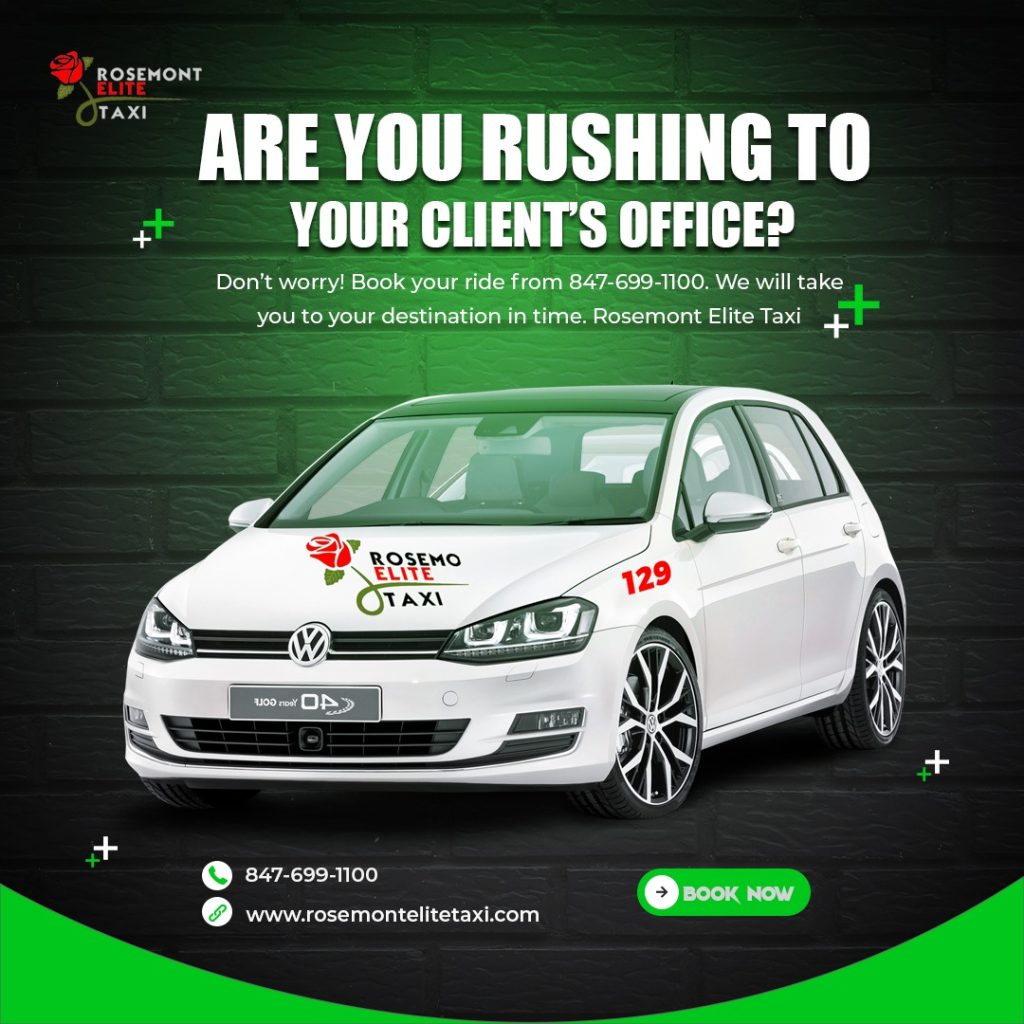 Tips for Using Taxi Services in Rosemont and O'Hare:
1. Book in Advance: If you have a specific time-sensitive appointment or flight, consider booking a taxi in advance to secure your ride.
2. Check Reviews: Before choosing a taxi service, read online reviews to ensure you're selecting a reputable and reliable company.
3. Know the Fare: Familiarize yourself with the taxi fare system in Rosemont to avoid any surprises during your journey.
4. Be Ready on Time: When you've scheduled a taxi pick-up, be ready at the designated time to avoid any delays.
5. Communicate Special Requirements: If you have any special needs, such as a car seat for children or accessibility requirements, communicate these when booking your taxi.
We hope this blog helps you understand the benefits and convenience of using taxi services in Rosemont and for travel to and from O'Hare International Airport. Whether you're exploring the city or catching a flight, taxis are a reliable choice for transportation in Rosemont. Safe travels!