Navigating Rosemont: Your Ultimate Guide to Elite Taxi Services
Rosemont, a bustling city nestled in the heart of Illinois, offers a unique blend of entertainment, culture, and business opportunities. Whether you're a local resident or a visitor exploring the city, one thing is certain - reliable transportation is key to making the most of your time in Rosemont. In this guide, we'll delve into the world of Rosemont Elite Taxi services and how they can enhance your experience in this vibrant city.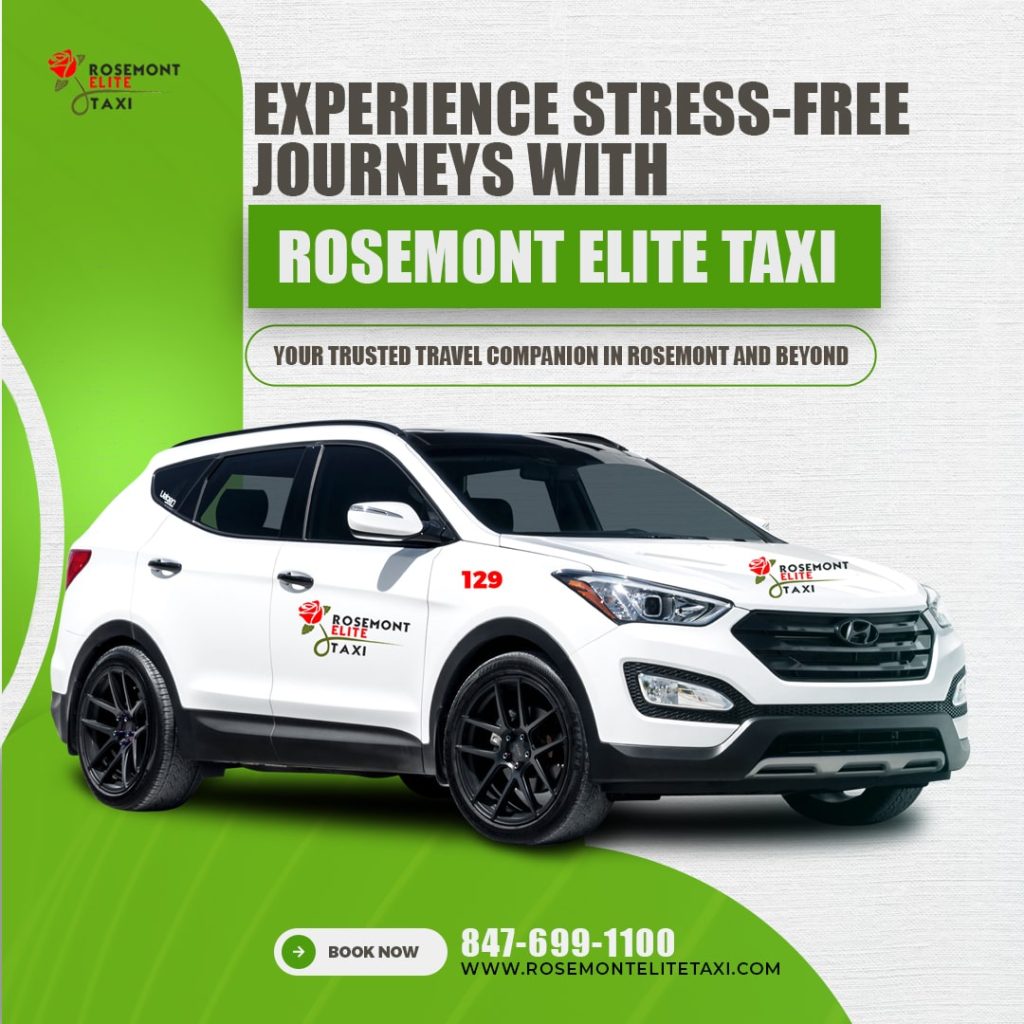 Rosemont Elite Taxi: Your Trusted Travel Companion
Imagine stepping out of O'Hare International Airport after a long flight, ready to explore Rosemont's numerous attractions, and you're greeted by the convenience of Rosemont Elite Taxi. With their fleet of well-maintained vehicles and professional drivers, you're in for a comfortable and hassle-free ride. Whether you need a lift to your hotel, a ride to a business meeting, or transportation to any of Rosemont's famous landmarks, Rosemont Elite Taxi has got you covered.
Safety and Comfort
When you choose Rosemont Elite Taxi, you're not just selecting transportation; you're choosing safety and comfort. Their drivers are well-trained and experienced, ensuring that your journey is not only efficient but also secure. The vehicles are equipped with modern amenities to make your ride as comfortable as possible. You can sit back, relax, and enjoy the scenic views that Rosemont has to offer.
Convenient Booking Options
Booking a ride with Rosemont Elite Taxi is a breeze. You can make reservations online, via their user-friendly app, or by calling their customer service. The flexibility in booking options means you can plan your transportation in advance or request a ride on the go. It's all about your convenience.
Navigating Rosemont's Must-See Spots
Now that you have a reliable transportation option, it's time to explore Rosemont's attractions. From the world-famous entertainment venues like the Allstate Arena to the incredible shopping experiences at the Fashion Outlets of Chicago, Rosemont has something for everyone. And with Rosemont Elite Taxi, you can make the most of your visit, knowing you have a dependable ride to take you from one place to another.
Local Tips and Insights
To truly navigate Rosemont like a local, don't hesitate to strike up a conversation with your Elite Taxi driver. They are often well-versed in the city's hotspots, hidden gems, and the best places to dine, shop, or unwind. You might just discover some insider tips that aren't in the tourist guides.
Conclusion
Rosemont Elite Taxi services are your gateway to a seamless and enjoyable experience in the city of Rosemont. With their dedication to safety, comfort, and convenience, you can explore the city's vibrant culture and attractions with peace of mind. Next time you find yourself in Rosemont, be sure to choose Rosemont Elite Taxi for your transportation needs. It's the ultimate way to navigate Rosemont like a pro.