Why People are After Rosemont Elite Taxi Service- Know here
Abstract
Looking at the present situation things have become more difficult and complicated. People are busy in their personal and professional life. Despite having other transports the airline is the only way to reach your destination within time and quickly as possible. Like the way to reach your destination, the first thing you need is to reach the airport. We all know that how timing matters in the aviation industry and it is very crucial to report on time before you board the plane. But what if you do not reach on time and you miss the flight?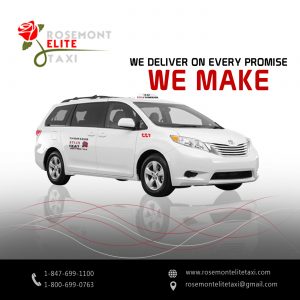 To be very precise, among the other reasons, one of the key reasons is getting transport to reach the airport. Most of the time people lack here and fail to book a ride to the airport but, not with Rosemont Elite taxi service. The moment you book a taxi they are responsible now to take you to the airport on time.
For us punctuality is high priority
Yes, it is absolutely correct and fits for Rosemont Elite Taxi. As we seek quality and comfortable rides for the passenger, hence, our first priority is to make sure the arrival is on time. The entire process is interconnected. You book a cab from Rosemont Elite Taxi and the moment you receive the notification, the driver's responsibility begins. The cab stops at your doorstep on time so that you can board the flight with a safe hand.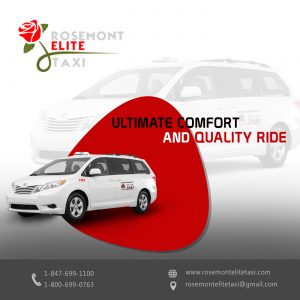 On the other hand who wants to keep waiting at the airport after a long tiring journey? Our taxi is here to carry you to your home without any hassle along with utmost comfort and safety. All you need is to book the cab and the rest will be looking after by us. It doesn't matter if you are new to the city, the drivers are reliable and they perform their duties with proper dignity. Just drop down from the car with a smile on your face.
Book your own ride today at
Rosemont elite Taxi and experience the difference
.