Reach your destination right on time with the Rosemont Taxi Service
With so many taxi services coming up, it leaves the common people with a lot of choices. So, that makes very difficult for them to choose one. Isn't it? Read below to get yourself rid of all confusions.
Rosemont Taxi Service
is the premium destination for you whenever you are looking for a reliable tax service in and around Chicago. Once you work with us, you will notice the difference between our services and the rest of the companies. Basically, once you book our taxis, we consider you our family. So, your safety and comfort becomes our responsibility. Hence, it is not only a mere client-company bonding.
Being in this business for a long time has made us quite conversant with every hooks and nooks of this sector. We know how this business works and what are the need and demands of the clients. Most importantly, Rosemont Taxi Service knows every rule and regulations that are involved with this sector. So, if you worried about any road rules, it's time that you let that fear go away. It is because
Hotel taxi Service Rosemont
is there to help you out.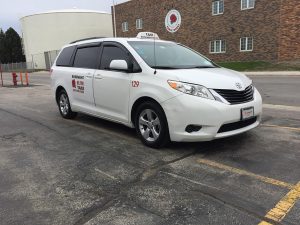 The services provided by the Rosemont Taxi Service include:
Airport – Are you in a hurry to get to the airport, but out of any vehicles? Well then, it's the perfect time to book your taxi with the Rosemont Taxi Service. Moreover, we have also kept the booking process very simple. You just need to visit the website. Then fix your appointment with us. That's it! Do not worry! We will make sure that you don't miss your flight at any cost. Corporate meetings – Is there a meeting that you must attend shortly? The
Park Ridge Taxi Service
is there to help you out! Just let us know the time and place and our drivers will be there in no time. With us, there is no question of being late. So, when you're looking for a Taxi Near Me Rosemont, make sure that you don't miss out on the Rosemont Taxi Service.