Rosemont Elite Taxi Listens and Continues to Improve Service
Rosemont Elite Taxi is no rookie in moving people. In fact, Rosemont Elite Taxi is the oldest taxi service company in Chicago. Serving people is much more than a driver and dispatcher, so we've found out. . We suggest the best cab service in Chicago and we translate our client's needs and requirements, and their safety. To us, client satisfaction is our main priority. Today we are communicating with our passengers in ways only dreamed of a few short years ago. Our passengers are demanding greater accessibility and better data about their ride. Therefore, it's our duty to take care of the customer's comfort and luxury while he lives with us. Our vehicles are upgraded to our sophisticated dispatch system, we are constantly looking for more dependable ways to improve our business.
Rosemont Elite taxi service
is over a broad area - Norridge, Crown Point, La Porte and many other places around Rosemont and beyond.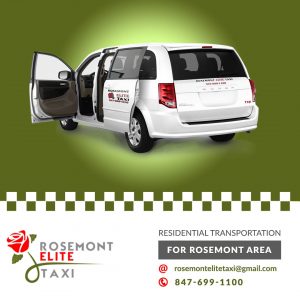 What is the feedback of previous clients?
We recently asked our passengers how you felt about four areas of our business.
1.Our Drivers
2.Our Vehicles
3.Client Experience
After a long time analysis, it has earned us well conversant with the likes and dislikes of our customers. Therefore, we are extremely concerned with the value of time and extravagance. We see our business provides many benefits override share programs and other Chicago based taxi companies. Yet we strive for the best experience for our clients.
O'Hare airport cab travel service
is very important to our clients. Communication with a dispatcher on the telephone is important. You will forever possess a live person to answer your call and hold us accountable to your pick up time. This comes as no surprise, our digital world offers a bunch of benefits, but our history has taught us our customers love to spill the beans! Probably because we're moving people, not packages. We are affecting people who have deadlines, and prefer to pick up a dispatcher tell them when they'll be home to their kin.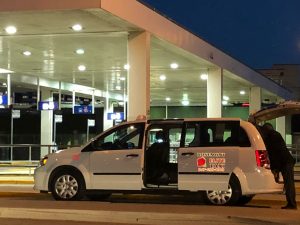 Our drivers can pick you up from your scheduled desired placement. It reads in an anywhere lift taxi service which is accessible anywhere you desire. Rosemont Elite Taxi counts for our client's hospitality. We are committed to our customers to continue to improve our communication and accountability. We thank our previous customers for making us your awesome feedback! Therefore, if you are looking for a lift taxi service in Rosemont, do not pause to call https://www.rosemontelitetaxi.com/ and book your taxis in no time.