Rosemont Elite Taxi provides the most comfortable ride for their customer.
Being the youngest member but a well-experienced taxi service company we have learned through the feedback of our customers about their needs and thus have improved to such a sky-high position that our old customers doesn't make us an option. There are many companies who will promise you to offer their best of service but have never met up to their clients' expectations but we do,because we work for our clients and we know what our clients actually need.On learning from our customers' feedback, we have increased serving to more places in Chicago and nearby Rosemont. Rosemont taxi service provides services in Glenview, Skokie, Wilmette and Winnetka as well.

We offer services for various purposes such as residential transportation, to or from hotel or nightclub service, parcel delivery and any emergency cases. We guarantee on-time service without any fail. Your reserved taxi will fetch you 15 minutes prior to your scheduled time else the ride will be free. We make sure that you reach your destination right on time. Well, there are a wide number of services that we offer.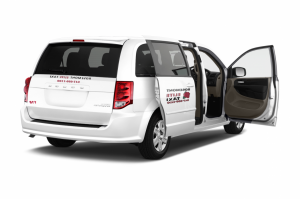 Only highly professional and fully-licensed drivers are grab onthe steering wheel to drive you to your destination with impeccable safety measures. They know when to give you privacy and when to interact you on the way. They are the best navigators thus they know all the paths through places like Glenview, Wilmette, Skokie and all other places where we offer our service.Our cars are also installed with the latest technology to ensure that our corporate customers' work is not stopped on the way.
If you are looking for a taxi for your service, then it's time to visit our website https://www.rosemontelitetaxi.com/and give us a chance to be a part of your precious and important day and let us to serve you.