Why Rosemont Elite Taxi – The Top Reasons To Choose It Today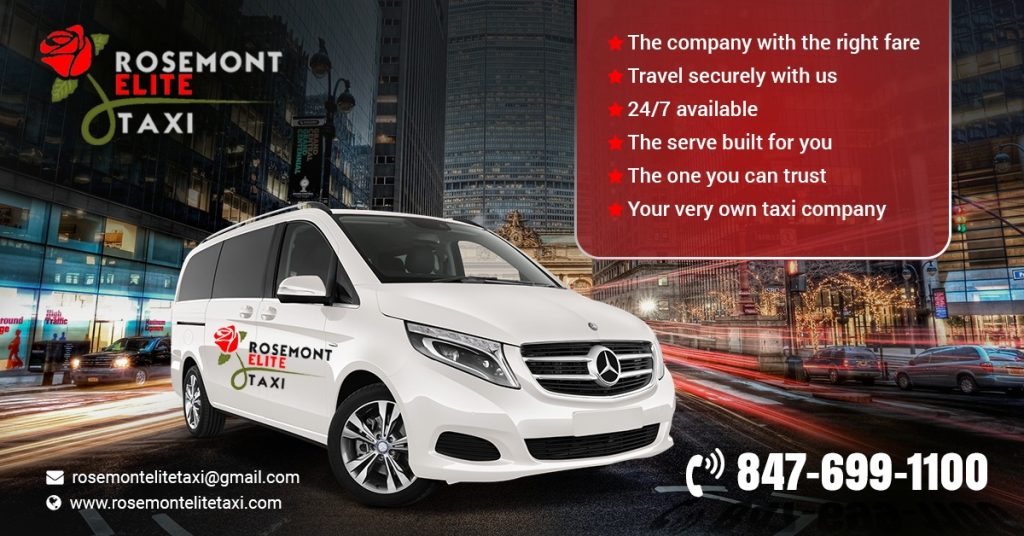 Abstract
When it comes to hiring a taxi from airport after a jetlag, you always tend to find the comfort and relaxation with 100 percent security as well. There are many taxis are available outside of the airport to reach at your destination but on how many you can rely? There is a list of expectation you want from the taxi service providers. The list includes affordable price, comfortable journey, and reliable driver and experienced as well but did you get them all in one taxi service? If no then find then find out the reasons below to choose the Rosemont Elite Taxi Service today.
• The first reason of choosing this taxi service is; for us customers are the high priority and we give the best to our customers and never let their expectation down. Our quality service is all they are looking for and we are perfect at it.
• Another god reason of choosing Rosemont is; it is prompt and quick as it is only 5 minutes away from O'Hare airport so you do not have to wait for so long. One call and the taxi will be at your place.
• Next reason is about the honest pricing. There are many taxi service providers who charge the amount with some hidden and extra charges without informing you. But we are honest with our pricing and stay transparent with our passengers and this is why they rely on us without any doubt. For us transparency is everything.
• The next reason of choosing Rosemont Elite Taxi is; the quality service with experienced drivers. The drivers are well known with the routes will safely take you to your destination. Our drivers will provide you the great experience of riding a taxi till you reach to your destined place.
• The taxi services are available 24*7 so, whenever you land at the airport you can get your taxi ready to go anywhere you want without any delay either the night or the day, no matter what the time is.
Lastly, Rosemont Elite Taxi is made for you only to give you the ultimate comfort and quality ride with right fare. Switch to your only owned taxi company and experienced the better today.