Rosemont Elite Taxi, the Wide-Range and the Universal Purpose Taxi Service Company
Having the youngest fleet amongst the other taxi service provider, we have come up to be the best one because of its improvement from day one, which is all because we try to keep up a customer driven approach towards our work and thus our client's positive feedback.
On knowing from our customers, we are offering a wide range of taxi service to more places in Chicago and nearby Rosemont. Rosemont taxi service provides services in Downers Grovetaxi, Elmhurst, Glenview, and Wilmette as well.

We offer services for various occasions such as weddings, birthdays and other events as well. Other than these corporate services are also provided to reach their office on time. We guarantee on-time service without any fail. Your taxi will reach up to fetch you 15 minutes prior to your scheduled time else the ride will be on us. We make sure that you reach your meeting right on time and without an ounce of stress. Well, there are a wide number of services that we offer.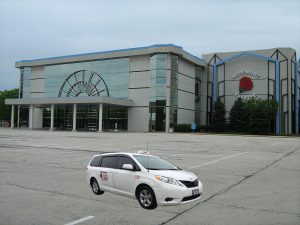 Only highly professional and fully-licensed drivers are given the opportunity to drive you to your destination with impeccable safety measures. They know when to give you privacy and when to entertain you on the way.
Despite our drivers are best navigators thus they know all the paths through places like Glenview, Wilmette, Elmhurst and all other places where we offer our service, they are provided with the latest technology to ensure you that they are following the right way to your destination.
If you are looking for a taxi for your service, then it's time to visit our website and give us a chance to be a part of your day and make it easy and comfortable for you to travel with us.