To avoid a hectic drive through Chicago, take a ride with Rosemont Elite Taxi
Rosemont Elite Taxi was founded with the motto of seeing a smile of satisfaction on clients' face at the end of the journey with us. We provide first-class taxi service to our clients with flexible and reasonable billing facilities and impressive taxi service.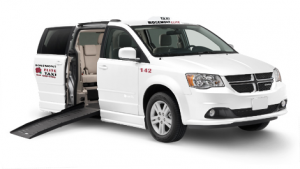 For nearly over 15 years, we have learned our clients' needs and thus have lived up to our customers' expectations. While growing up in this taxi service industry, we have settled to moderate billing, especially for our corporate executives.We guarantee you that our drivers will provide you with superior customer service that includes offering privacy to our clients when needed and when to give quick replies to our clients' inquires. We shall pay attention to each and every details of expert advice that would benefit and enable our clients to meet their needs for a comfortable ride to their scheduled destination.

We know how hectic it is to navigate in Chicago on your own due to the traffic, uncertainty about other drivers, and confusion about the best path to take to make sure you arrive safely and on time. But you need not to worry, all of our taxi drivers are well-acquainted with the roads of Chicago and are well acknowledged about the rules and regulations to take you through the best route of Elk Grove, Glen Ellyn, Northbrook, and Rolling Meadows.
Till date we have delivered services to above 60000 clients, and above 1700 corporate executives with flexible payment terms. It is because of our customers' positive feedback, we have been able to come up to be the five-starred taxi service provider in Chicago.
We are glad that you have chosen us for delivering you the best service in Chicago. Please spare a moment to learn more about our services. We encourage you to contact us through this website
https://www.rosemontelitetaxi.com/
and we are looking forward to hear from you.