Who we are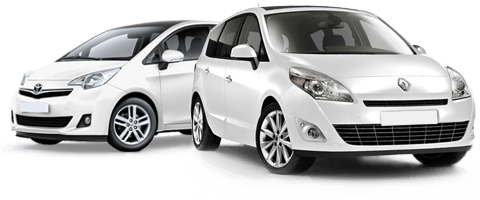 About Us
Rosemont Elite Taxi has been attending to the villages of Rosemont, Des plains and surrounding areas with smooth and dependabletaxi services. We came into this cab service business over 40 years since the taxi services have started. From the day we started the journey, we made sure every day that all our clients are satisfied with our services.And if there are any complaints from our customers, we do our best to act on it.
We recognize that there are many other cab service providing companies doing the same work. But, amongst them, we have carved a special corner for ourselves with the assistance of our loyalty, honesty, hard work and professionalism. Once a customer comes up for taxi service for any occasion, they become our family. So, getting them to their destination right on time and with impeccable safety measures is our certificate of indebtedness.
Our Mission Fundamentally, our mission is to meet our customers' expectations and get them happy. That is exactly howthe drivers serving for the clients of Rosemont Elite Taxi, are trained. To us, customer satisfaction is our primary priority. Therefore, it is our responsibility to assume charges of the client's comfort and luxury while he goes with us.
When clients opt for a taxi service, they are generally concerned about their security. They hesitate because they are not certain about the drivers and whether the drive will be safe or not. Our experience of over 40 years, has earned us well familiarized with likes and dislikes of the clients. So, we understand the ins and outs of the industry better than anyone else.
Wood Dale taxi service understands the value of fourth dimension. Clients approach us for a fast and smooth service to their desired destination. Hence we know what will satisfy our clients the best. Thus, we guarantee our customers an on-time cab service to your desires destination. If our taxi doesn't reach the pick point on time then the ride is on us.
On that point is another level of view in our clients' mind about the pricing terms and hidden commissions. Trust on us, we do not keep any hidden surcharges, we only bill an amount for the service we have offered you. The pricing terms are affordable, reasonable and client-favourable.
Our vision
The basic fact is, that going around the city without a car is a difficultstudy. At the same time, running around the suburbs is also rather a problem. So, we will assist you out regardless of where you are and where do you want to go. Just reserve a taxi, and let us know the desired details likepick up time and place! We will start out there in no time and assist you reach your destination on time.The drivers serving for Rosemont Elite Taxi are well acquainted with the roads of Chicago. Hence, they will serve you with a smooth and safe ride. So, you may rely on us and give us a chance to serve you for transportation to your destination.
Our drivers are well versed with the roads of Chicago. So, they will provide you with an unparalleled car ride. Wherever your destiny is, you can expect only excellence from our end. So, pick us and trust us whenever you need to reach your destination on time.
Hotel Taxi Service Rosemont will let you know ahead of time about the costs so that we can save both of us some time. You can pick from our huge assortment of vehicles. We are absolutely transparent when it comes to the pricing. So, there is nothing to worry about as we are cost effective as well.